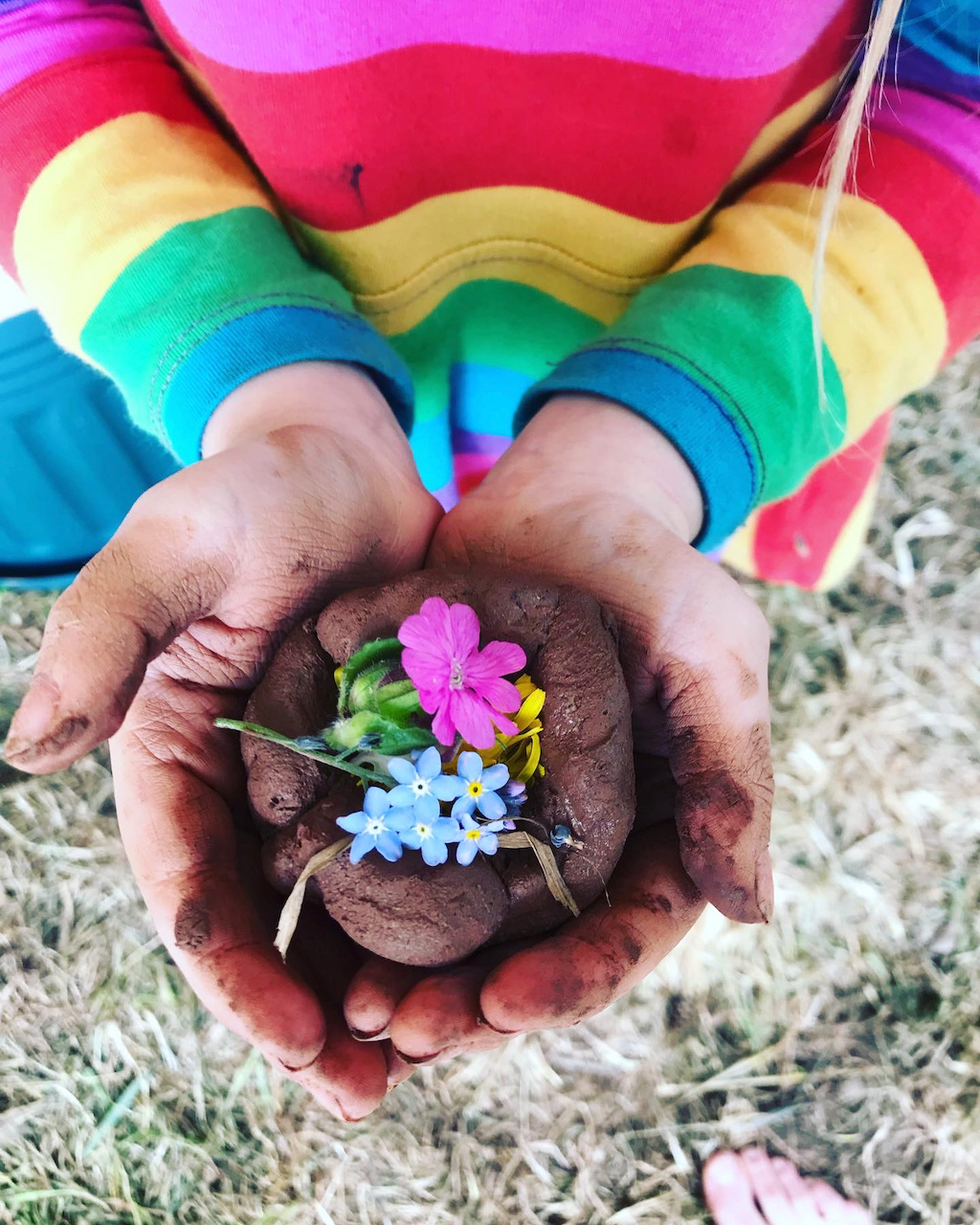 I use clay as a vehicle for making connections and building community. Through my Masters Degree research I developed a simple yet powerful making workshop, using raw clay soil as the medium to connect directly with our land. To date I have been working with primary schools, community groups and the general public. Clients currently include schools in England and Wales, Festivals and the National Trust. 
My workshop has minimal impact on the environment, whilst having maximum impact on the participants.
Personal well-being is at the heart of this work. Crafting is good for the soul, and clay allows for a childish freedom to play, create and restart over and over. My choice of foraged local clay soil - often mole hills - creates discourse around our use of our land. I encourage participants to let go of their creations, allowing them to return to the earth. After all, we are only borrowing the land from our future generations.